Personal car imports to the UK
Unbeatable Prices - Quality Service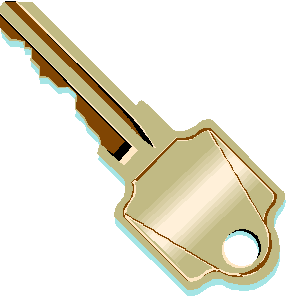 Purchasing Procedure

Delivery Procedure

Company Information.
A&B EUROPE
You place an order with our supplier through us. We will need the exact specification of the car you require plus your name and address with a photocopy of your passport.
Once the factory confirms your order, our supplier will require a 10% deposit, payable in Euros, this can be made by Bankers Draft, unless your Bank allows you to write cheques in Euros. (Credit Cards are not accepted).
In England once you have paid a deposit the price is fixed, unfortunately in Holland that is not the law and so prices can fluctuate, however, once you accept the offer from our supplier the price is fixed as far as the supplier and you are concerned. If during the waiting period the factory raises the prices, normally once a year, then the customer has to pay the extra. This should not be significant but we are obliged to tell you this. You will be notified of any changes that may occur.
For more information about this personalized service contact:
A&B EUROPE
The delivery timescale is normally accurate, however, rest assured, we will be monitoring the situation on your behalf. When the exact delivery date is known, we will contact you to agree a collection date and place. Our service includes collecting you from any of the following:
Brussels Railway Station (from Eurostar)
Brussels Airport
Dusseldorf Airport
Maastricht Airport
We will take you directly to our supplier where you can inspect the car. Once you are satisfied with the car you will pay the supplier the balance. We will be on hand to help you and will give you instructions and maps for the return journey to the UK.

All necessary paperwork, (Personal Private Importation of a new car plus UK VAT forms), will be completed and ready for your signature. We will give you full details of the procedures to be followed after you arrive home.

All price estimates and final prices quoted to you have included the A & B Europe and VAT UK charges. We will answer any queries you may have during the transaction. Our company charges are payable when the deposit for the order is paid. (900 Euros).

For more information about this personalized service contact:

mailto:landy@cuci.nl

Home

A&B EUROPE

A&B Europe Company Information

.

A & B Europe was recently formed, by two expatriates to arrange Personal Car Imports into the UK. The founder members of the company have resided in the Netherlands for 10 and 5 years respectively. The current difference between tax -free prices in UK and Holland, and the UK personal car import procedures from the E.U. makes it worthwhile for individuals, in the U.K., to purchase a car on the continent.

Finding the right car (specification and right hand drive) is not very easy when you do not reside on the continent. A lack of knowledge of the ordering and purchasing procedures on both sides of the Channel can cause problems. The import procedure into the UK, including the payment of VAT, although relatively simple, can cause added worry.

A & B Europe, for a relatively small fee, organise the whole purchasing and registering procedure on your behalf. Throughout the whole process, from your first inquiry our fee, and the VAT due, has been included in the price quoted.

For more information about this personalized service contact:

mailto:landy@cuci.nl

Home