!!! !!!
Raff's Homepage
links-links-links
You are visitor no:
last update 29-12-97
Hi all,
This is Raff's Homepage.
This page is allways under construction.
My Homepage is going to be dedicated to some cool Rockbands like U2 and Bonjovi and some other great stuff.
Visit my U2- links and Bon Jovi-links-page for the latest info on both bands.
All links have been checked on 29-12-97.
They all work!
Enjoy!

Check out our own band !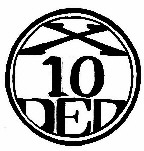 This is what Rock is all about!
click on the logo to visit Terry's X-10-ded page

oke guys/girls here they are:
U2-Links
Bon Jovi-Links
Live Links

Something different
Spiritual links

my favourite links
Terry's Homepage
The AP1BBS Homepage
Erik's Homepage


this section is still under heavy construction!
very handy link-pages
game links
software links

if you've got any comment, tips or whatever,
please feel free to drop me some mail.