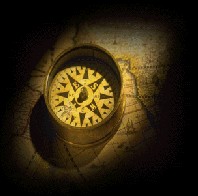 What direction is your life taking?
Are you ready to steer you own course, with all that implies? Are you self motivated? Can you dedicate a few hours a week to making your dreams come true? If you have answered yes to these questions, then this is the opportunity that you have been searching for!
What is Handtech.com® ?
Handtech.com®, inc. is the world's leader in web-enabled personal marketing and distribution of PC hardware, software products and services. Hand is uniquely positioned to address a very real need. There is, as is obvious to anyone who has ever visited a computer store, a painful "knowledge gap" in traditional technology retailing. Handtech.com® has responded to the "knowledge gap" with person-to-person advice and support, together with a choice of products to equal the superstores. If you're a PC savvy entrepreneur - congratulations! You've just found the best business opportunity in the U.S. today.
Why join Handtech.com® ?
More than 50% of US households has yet to purchase their first computer. Rather than forcing computer buyers into a superstore where they feel intimidated and cannot get the help they need, Handtech® allows you to take the superstore into their own home or office by arming you with your own personalized e-commerce storefront.
What about Credibility?
Andrew Harris and Martin Slagter, founded Hand Technologies. Along with Michael Dell, Andrew and Martin made Dell Computer Corporation into one of the top five computer companies in the world. Today their outstanding track record has attracted a superstar team and $8 million of investment in Hand Technologies.

Calls Hand Technologies one of the
Top Ten Innovators on the Web. Hand's approach could
"change the face of PC retailing."
- CRW


U.S. ONLY
For further information on joining my Hand team of Independent Consultants, please Click here.
©handtech.com, inc. All rights reserved. handtech.com and the handtech.com logo are registered trademarks of handtech.com, inc. Other product and company names mentioned herein may be trademarks and/or service marks of their respective owners.